Muenchen was our last city before we depart and go back to Jakarta. We left Salzburg after we had our lunch, and about 4 pm we arrived at Muenchen.
First we visited the BMW welt, a museum of BMW located in front of BMW headquarters. In this place beside cars and motorcycle, I also found a BMW robot and fire engine.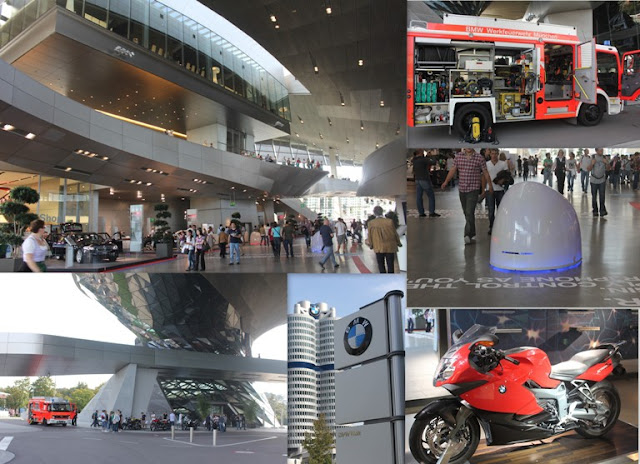 Just beside the BMW welt, there's a park which was linked to the olympic building. But due to the time constraint, I didn't visit the olympic building.
The BMW welt located not far from the famous Muenchen tower.
Our group requested the tour guide to visit Arena, the soccer field as the basecamp of FC Bayern Muenchen. The bus took us there, and the Arena (at the moment sponsored by Allianz) is just so huge. We had to walk quiet far from our bus parking place to go to the Megastore. Too bad we couldn't see the soccer field as it is closed already.
Than we had a fine dining, a farewell dining I might say at Schubeck. Started with a tomato soup with delicious bread, than chicken steak and apple strudel with ice cream as the desert. Mmm..yummy!
written on December 18, 2011